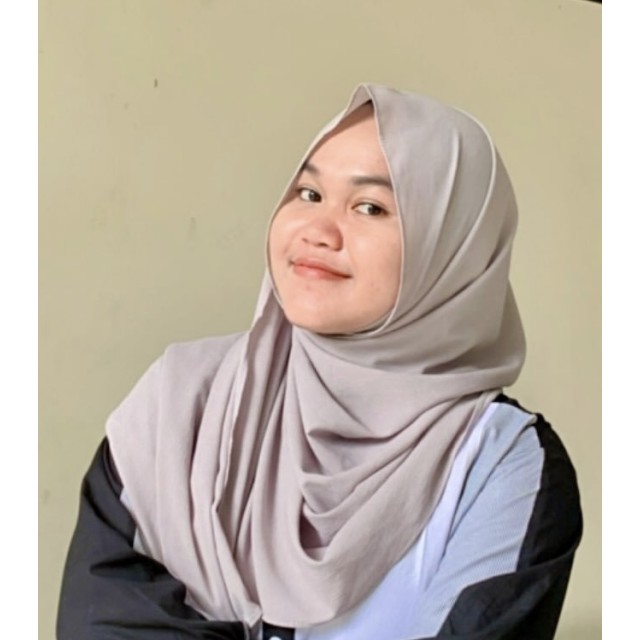 Ridha Putri Rahayu
Keahlian

Bahasa Inggris Kelas 11 KTSP, Buku Guru Edisi 2018 Kelas 6 K13
Students in semester 7 majoring in English Language Education who are interested in education and digital contributions, as well as persons who can work independently and in groups, are encouraged to apply. Have direct teaching experience in schools as well as online English tutoring. I am involved in various organizations both on and off campus, and I take part in official training programs.
---
Skolla Edtech Intern (Video Pembelajaran)
Mata Pelajaran : English

Master Private Mar - Juni 2023
An institution called Master Private offers a range of independent subject and level education guidance services.
• With an impact of 85%, choose the right resources, media, and instructional techniques for the students' educational level.
• Utilizing game-based learning materials for evaluation.

Campus Teaching Batch 5 Feb 2023 - Jun 2023
SDN 20 Pekanbaru is a school in the district of Senapelan, Pekanbaru, Riau. This institution was chosen as one of the schools to target for Batch 5. The K–13 curriculum and the independent curriculum for grades 1 and 4 are both used in this school.
•As a leader coordinate member total of 2 people in the division task and take despair from situation important.
• Create and develop creative and innovative teaching materials for literacy and numeracy that are used to place and succeed 550+ children in schools with a 90% success rate.
• Teaching English with media - based technology to 35 students as evidenced by their efficiency as much as 88% and apace technology to the teacher reaches figure 50%.
• Make improvements library and corner literacy in the library for Susana comfortable read by grabbing impact positive 95%.
• Take documentation form photos and videos as well do editing for management social media accounts.

Scholars Learning Friends Batch 6 Sep 2023 - Dec 2023
A startup working in the subject of education is called Scholars. One of its initiatives is Scholars, a Guided Study Friend run by the intended co-founder and founder themselves for those who are chosen and willing to teach for a period of time.
• With 85% success, develop and implement PowerPoint resources and online learning assessment techniques for 200+ students in a single session.
Arrange meetings with appropriate topics at regular intervals, lasting two hours each.
Keep Going, Keep Growing!
Nama Panggilan :

Miss Ridha
---